Welcome To Traders Reality...
Looking to change career? let's be frank, nothing in life comes easy, However with the guidance and the right knowledge, we can achieve everything that our hearts desire.
So you have taken an interest in trading? Well do not expect anything to happen over night. Trading is hard, but simple. All that is required is persistence, commitment, discipline, passion, desire to learn and develop.Did you think there would be a fool proof formula? This is the hardest easiest way to make money. I won't fool you with false pretenses that In 1 month you can live the life of a trader. As much as I would love to provide the "holy Grail" I will say you already have it…YOU.
As with any craft that one decides to journey on, the right set of tools to allow continuous progression forward is critical for anyone making their journey long lasting and fulfilling.
Traders Reality has joined forces with all the services that can help traders take the first step into understanding the world of Forex. Whether it be Brokers, Education, Experiences, Traders Reality aims to be the place where anyone looking to take the right steps with trading, will find everything they need.
I hope that this site serves you on your journey. Traders Reality aims to guide you, to help you avoid the pitfalls that myself and many other traders have experienced on the way.
To your success,
Tino
It all starts with your thinking.
Traders Reality has teamed up with Steve Burns from newtraderu.com to bring you The Ultimate Trading Psychology Guide.
If you are New to Trading and don't know where to start?
Steve Burns, creator of "New Trader U" has compiled 20 years trading experience into simple yet effective courses, Start your Journey NOW
Need Financial Advice? Book a Financial Review
Traders Reality has partnered with Clark & John who provide a fresh approach to financial advice. Whether it's Inheritance Tax, Pensions or Investments, Clark & John offer a review that aim to communicate with you within 48 hours.
Traders Reality Partnerships
Traders Reality Blog
Explore articles of my trading journey so far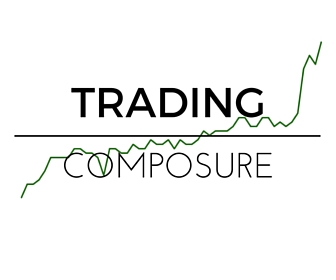 Trading Composure opened my mind into realizing the mistakes i was making as a trader. It was only through Trading Composure that i became consistent. Read My Story...